How to Land a Career in Blockchain
Tuesday, May 7, 2019 @ 5:30 pm

-

7:00 pm

Free
RSVP / Register
Just as the rise of SaaS, mobile, and cloud computing required new technologies and new ways of thinking, blockchain companies and the decentralized systems they're creating are driven by their own set of technical, product, and business skills. As blockchain companies continue to rise, demand for talent in the space is at an all-time high. But even with large salaries and exciting products, so many companies we've talked to say they're struggling to find individuals with the right skills and expertise to hire.
On this panel, we'll hear from a variety of leaders that have been hiring blockchain talent. We'll explore what skill sets and expertise they're looking for, what kind of new roles blockchain technology has created and which familiar roles blockchain is changing. You'll hear advice on how to break into the field if you're a new professional, and how to update your skills and broaden your experience if you're already working in tech or an industry blockchain is affecting.
Our Speakers:
Emily Williams, Blockchain Developer @ Level K
Before Emily Williams was a blockchain developer, she was a software engineer at Constant Contact (primarily working with Ruby on Rails, MySQL, Javascript, and Backbone), an English Teacher in Peru, and a Staffing Specialist at Chase Technology Consultant. She has now been working as a Blockchain Developer at Level K since March 2018 where she, in her own words, is the "tinkerer or token curated registries, prediction markets, and bonding curves (in that order)."
Michael Raybman, Product Architect, Blockchain @ Level K
An engineer, designer, and entrepreneur, Michael Raybman began his career as a software engineering intern at IBM which then lead to a job as the Lead Engineer in Research Software at Partners Healthcare. In 2010, Michael began WaySavvy, which was used by 20,000 travelers to book travel online, and led their design and engineer efforts as the company's co-founder. In 2012, he founded the company Reactor Media, which delivered quantitative performance analytics audience targeting solutions for written content. As of March of 2018, he took on the role as Product Architect for Blockchain at Level K.
Dan Kinsley, Cofounder & CTO @ Civil Media Company
Before his current position at Civil, Dan was a senior software engineer at M.Gemi and platform architect at LAUNCH. Now, with his role as cofounder and CTO at Civil Media Company, who is reinventing journalism with Ethereum and IPFS. Dan is in charge of hiring a great team of blockchain developers for the company (P.S. they're hiring!).
Tommy Barth, Manager of Talent Programs and Systems @ Circle
Tommy Barth is the Manager of Talent Programs at Circle, a global crypto finance company, built on blockchain technology and powered by cyrpto assets. In his current position, he oversees talent strategy, brand, and operations. He worked previously at Cybereason and Rapid7 as a full desk recruiter and systems guru. A self-proclaimed talent evangelist and gatekeeper of culture, he believes that smart recruiting teams spend their time focused on people, not paper or process.
Our Moderator:
Lucianna Kiffer, Ph.D. Computer Science Candidate ('21) Northeastern University
After receiving her BA in Mathematics and Computer Science from Tulane University, Lucianna went on to write "Stick a fork in it: Analyzing the Ethereum network partition" in November 2017, a paper that studied the large-scale fork that occurred in Ethereum, a new blockchain technology that allows for both current transactions and smart contracts. Additionally, she has spoken at MIT Bitcoin Expo 2019 on "Security Analysis of PoW Consensus Protocols" and at Northeastern University on "Analyzing Cryptocurrencies: Usage, Security, and Phenomena." She is currently pursuing her Ph.D. in Computer Science at Northeastern University.
About Startup Boston:
Startup Boston is on a mission to celebrate, educate, and connect Boston's startup community. Whether you're an aspiring founder, a leader at a growing company, or someone exploring opportunities to work with or at startups, Startup Boston has an event for you.
Thank you to our event partners: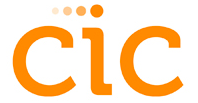 About CIC Boston:
One of Boston's largest innovation communities, CIC provides office and coworking space, and supports a variety of important programs in Boston's startup scene including Venture Cafe, District Hall, and MassRobotics.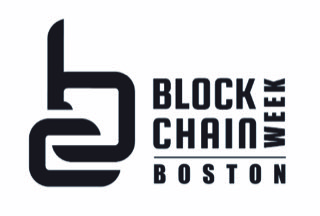 About Boston Blockchain Week:
Boston Blockchain Week will take place from May 6 – 12, 2019. For the second year in a row, this totally decentralized and community-driven initiative will bring together dozens of companies and organizations to host talks, lectures, and thought leadership events with founders and researchers about the evolution of blockchain and cryptocurrency.
RSVP / Register