Every Customer Counts: Retaining and Maximizing Customers
Friday, September 20, 2019 @ 12:30 pm

-

2:00 pm

Free
RSVP / Register
This session walks attendees through how to measure and segment your existing customers, so you have a better understanding of which processes work – and which ones need improvement.
We'll cover topics such as:
How to define your best customers (those who enable upselling, referrals, and case studies)
How to mitigate your high-risk customers (those you might lose)
How to identify and group customers into these categories early on
How to increase the quality and quantity of engagement on those customers you're about to lose
If you're worried you might currently have some at-risk customers, this session could help you turn it around. And, likewise, could help you figure out how to pinpoint which customers are the happiest so you can recycle those processes and delight every customer across the board.
This event is part of the Customer Success & Support Track at Startup Boston Week 2019. And is perfect for companies in the Growth Stage. 
Our Presenter: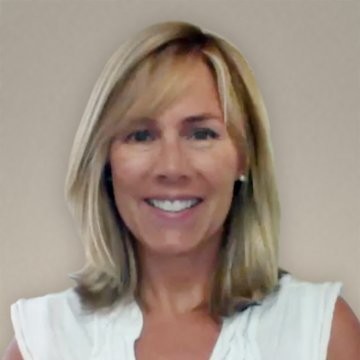 Laurie Long – Vice President of Customer Success, Allego
Laurie has over 20 years of experience in high tech client services leadership roles. Throughout her career, she has focused on building and scaling services teams to support the ongoing success of customers while growing revenue for the company.
Before her current position at Allego, Laurie was the Vice President of Client Services at IMN and the Vice President of Professional Services at Axeda Corporation.
Additionally, she joined Unica Corporation as the Vice President of Customer Success when it was a private, 60 person company for the purpose of creating the customer success function, and joined MarketSoft Corporation as the Manager of Customer Support when the company was under 25 employees to build and manage the post-implementation services team.
---
This is a Startup Boston Week event.
Startup Boston Week is a free, five-day series of events celebrating, educating, and connecting entrepreneurs in Boston. Taking place from September 16–20, 2019 Startup Boston Week brings entrepreneurs, company leaders, innovators, and industry experts together to foster collaboration and fuel growth in Boston's startup ecosystem.
Thank you to our event partners! 
About Matter:
Matter is a Brand Elevation Agency unifying public relations, social media, creative services, and search and digital marketing into strategic, content-rich communications campaigns that inspire action and build value. With 15 years of experience working with companies ranging from startups to large enterprises, we understand the fast speed and challenges inherent in marketing a new brand. Whether you're building a business or growing a brand, we can help you achieve the success you deserve.
About CIC Boston:
One of Boston's largest innovation communities, CIC provides office and coworking space, and supports a variety of important programs in Boston's startup scene including Venture Cafe, District Hall, and MassRobotics.
RSVP / Register