Crack the Code: How to Choose the Right Technology Stack for Your Business
Tuesday, September 17, 2019 @ 8:30 am

-

10:00 am

Free
RSVP / Register
Choosing the right technology stack can make or break a company. While you might be tempted to go with the newest tech available, chasing that hype can lead to rewriting a stack every 6-12 months.
This presentation, geared toward a new CTO and/or solo engineer in a startup company, will break down the differences between the "server-side" stack and the "client-side" stack, and will distinguish between mobile-first or web-first products and their competing merits.
Choosing a tech stack is a commitment that's not easily reversed—get it right the first time with our help.
This event is part of the Engineering Track at Startup Boston Week 2019. And is perfect for companies in the Idea Stage and Early Stage. 
Our Presenter: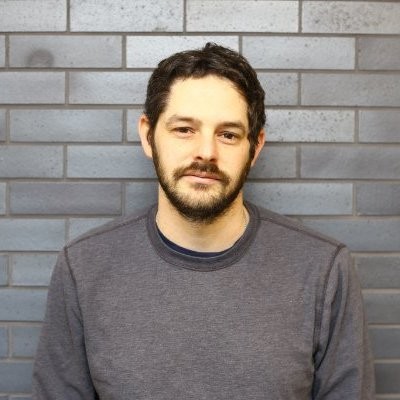 Matt Brand – Head of Engineering, CozyKin
Matt Brand started his career as a pure front-end person, but as a result of being on a lot of founding engineering teams at startups, he is now a full-stack type of person. With almost 20 years in this space, he definitely knows what technology lasts, and what doesn't.
After spending the first decade of his career as a software engineer, Matt was the CTO and co-founder of Dunwello, where he was responsible for all technology-related decisions at all levels of the stack – from setting up the IT infrastructure to writing the first line of code.
He then went on to become the VP of Engineering at Quilt and the CTO and MoveWith, before joining CozyKin as the head of Engineering in 2018.
---
This is a Startup Boston Week event.
Startup Boston Week is a free, five-day series of events celebrating, educating, and connecting entrepreneurs in Boston. Taking place from September 16th-20th, 2019 Startup Boston Week brings entrepreneurs, company leaders, innovators, and industry experts together to foster collaboration and fuel growth in Boston's startup ecosystem.
Thank you to our event partners! 
About Matter:
Matter is a Brand Elevation Agency unifying public relations, social media, creative services, and search and digital marketing into strategic, content-rich communications campaigns that inspire action and build value. With 15 years of experience working with companies ranging from startups to large enterprises, we understand the fast speed and challenges inherent in marketing a new brand. Whether you're building a business or growing a brand, we can help you achieve the success you deserve.
About CIC Boston:
One of Boston's largest innovation communities, CIC provides office and coworking space, and supports a variety of important programs in Boston's startup scene including Venture Cafe, District Hall, and MassRobotics.
RSVP / Register